twinblr
May 22
William Basinski – Nocturnes

                Many consider machines to be brilliant. Such a thing has become a trending thing on twitter. Artists slowly surrender more and more of themselves to the artifice of the machine, hoping to remove humanity out of the equation. Such artists like Yasunao Tone, Florian Hecker, and much of Raster Noton have devoted their very careers to the sort of thing. Yet William Basinski who has in many ways taken that approach has a very different output. 

                His work is among some of the best deconstruction of music around. Consider Basinski to be the reverse Brian Eno. Where many artists try to add onto the sound Basinski is obsessed with the decay. By focusing on the decay, the sustained tones, the gradual erosion of sound, William shows how the very concept of mortality can be a work of art. Most of his pieces involve a harking back to his previous work to tape loops specifically. Over the course of each one of his pieces the listener is treated to the piece disappearing into almost nothingness. 

                'Disintegration Loops' remains his all-time best work. Created during a time of great stress (poor artist in New York City during the early 2000s) it remembers a time when things looked considerably rosier (the tapes he used were from decades before). As the pieces melted the World Trade Center Tower fell to the ground, disappearing in smoke. It is his best known and most immediately accessible work. 

                In 'Nocturnes' his latest work, Basinski still is curious with the concept of constant looping. Unlike his previous work there is a greater sense of distortion. The work winds its way into the most nostalgic, sad part of the brain. It is a beautiful, tragic piece. With the repetition and distortion there is almost a meditative, trippy effect unlike what he's done before. Time slows down. Little makes sense. More than a few times the music appears to almost collect itself. Here Basinski employs a different technique than what he has used in the past. It is hard to tell whether or not the piece is dissolving or evolving. 

                William Basinski continues to evolve, ever gradually, towards the concept of sad machines. Maybe the machines are brilliant but with Basinski's help he shows that machines have soul too.
May 19
#LAX
May 18
The Greatest Secrets of UX Revealed!
See on Scoop.it - UX Design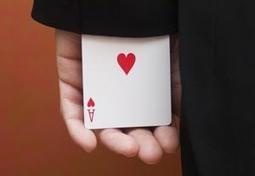 User Experience Designers Don't Design User Experiences
See on uxmag.com
Agile Development and Experience Design
See on Scoop.it - UX Design

Providing 'Just Enough Design' can make agile software delivery more successful
See on thoughtworks.com
May 17
Parsons Service Design Pedagogy Colloquium | Service Design …
See on Scoop.it - UX Design

(Originally posted on the Parsons DESIS Lab website by Eduardo Staszowski) On April 12th 2013 a group of service design educators met in New York City for the first "Service Design Pedagogy Colloquium".
Michael Allenberg's insight:
Lest we forget that Service Design is integral to User Experience…
See on servicedesignnyc.com
Introducing: User Experience Benchmarks for Tablets and Smartphones
See on Scoop.it - UX Design


User experience of tablets and smartphones is one of the most important aspects of the overall perceived value of the device.




Michael Allenberg's insight:


See on pfeifferreport.com
May 15
May 14
Joshua (at TMS Dining Center)
May 13
#ToyotaHQ
May 11
Priority Matrix: The value of a unique UX - UXPin
Appfluence's CEO Pablo Diaz-Gutierrez tells the design strory behind the unique UX of Priority Matrix.
See on blog.uxpin.com
May 05
5 Principles of Persuasive Web Design
See on Scoop.it - UX Design


Tweet Tweet If you enjoyed this post, subscribe to updates Get actionable conversion advice in your inbox. Email once a week. Unsubscribe at any time with a single click.
Michael Allenberg's insight:
Persuasive Design is one of the Three Core Pillars of UX!
See on conversionxl.com
The Essentials of the Mobile User Experience | Web Design News
The Essentials of the Mobile User Experience (The Essentials of the Mobile User Experience - http://t.co/48c9Wi17Dd)
See on webdesign-ne.ws
It's Not About New Icons: What Jony Ive Needs to Do for Apple's iOS | Wired Design | Wired.com
See on Scoop.it - UX Design

iOS 7 will be flat, as in flat design. After months of speculation on where Jony Ive would drive the look of the system software after the company famously ditched iOS VP Scott Forstall last November, the word is that a blocky, bold-colored look…
Michael Allenberg's insight:
Excellent insight into remembering the Experience comes first… Then the Design (UI) will follow naturally!
See on wired.com
May 04
Taxonomies make the law. Will folksonomies change it?
See on Scoop.it - UX Design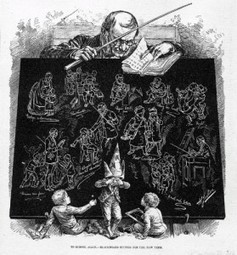 Taxonomies and folksonomies SHAPE the law.
See on blog.law.cornell.edu
Apr 27
pizza at Mellow Mushroom by Michael Allenberg on EyeEm